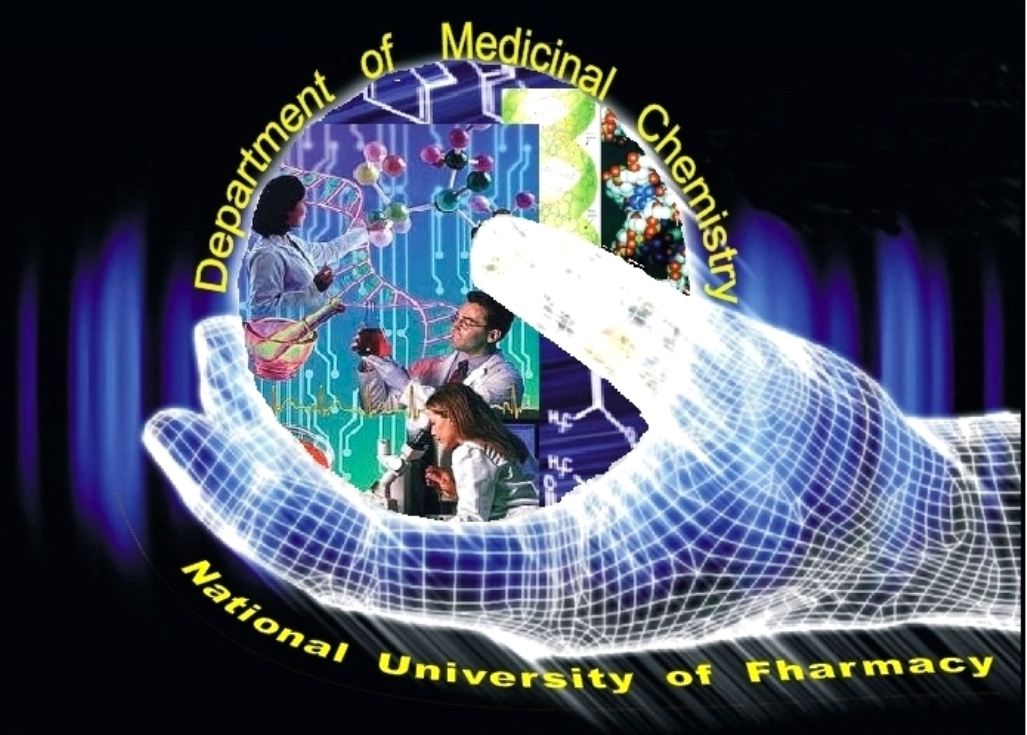 Welcome to the Department of Medicinal Chemistry site!
The Department of Medicinal Chemistry was founded in 2004 accordingly to the  National university rector's  order No. 125 of April 7, 2003 "On reorganization activities on university improvement."
At the department students are trained in the specialist "Pharmacy", "Clinical Pharmacy" and "Technology of perfume and cosmetics"; are studied on the following  disciplines: pharmaceutical chemistry, medicinal chemistry, pharmaceutical and cosmetic chemistry, standardization of medicines, standardization of perfumery and cosmetic products (master level), methods for metabolism study of medicines (master level), physico-chemical and pharmaceutical factors of drug bioavailability.
Scientific activity of the department: purposeful synthesis of biologically active substances, malonic derivatives, camphoric, aromatic carboxylic acids, as well as five and six-membered nitrogen-containing heterocycles for the purpose of creating new medicinal substances.
Head of the department: Perekhoda Lina, Dr of Pharmaceutical Science, Professor